Yesterday, September 8, 2016
Judges overturn three-month jail term for man seen 'practising autoeroticism' in front of students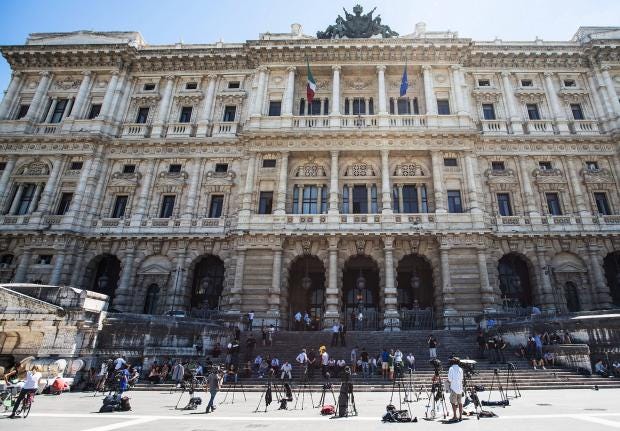 Masturbating in public is not a crime, the Italian supreme court has ruled, even if it is done so with the clear aim of being seen by other members of the public.
Italy's highest court, La Corte di Cassazione, was asked to rule on the case of a 69-year-old man who had been caught masturbating in the southern city of Catania.
Identified only as Pietro L, the man had been convicted after he was seen "taking out his penis" and "practising autoeroticism" in front of students at the University of Catania campus.
According to the local edition of La Repubblica, the local Prefect of Catania and the Court of Appeal had agreed that the man should be sentenced to three months in prison and fined €3,420.
But supreme court judges said that a recent government reform meant "the act is not included in the law as a crime".
In doing so, the court has eliminated the criminal aspects of sentencing for obscene acts in public places.
The case of Pietro L will now go back to the Prefect of Catania to be sentenced again. La Corte di Cassazione ruled the man must be given a fine between €5,000 and €30,000, with the exact figure to be determined by the local court.
In taking their decision, the supreme court judges noted the fact that the Italian parliament passed a law last year decriminalising the offence of lurking in places frequented by girls in order to be seen masturbating.