(CNN)Haiti's battle to cope with the damage inflicted by Hurricane Matthew has dramatically intensified as thousands of people are displaced by heavy rains.
According to the United Nations, the disaster has affected 350,000 Haitians and left the country facing its worst humanitarian crisis since the devastating earthquake six years ago.
https://www.facebook.com/TheWeatherChannel/videos/10154681724270921/
More than 300,000 people are in shelters across the country, the United Nations said.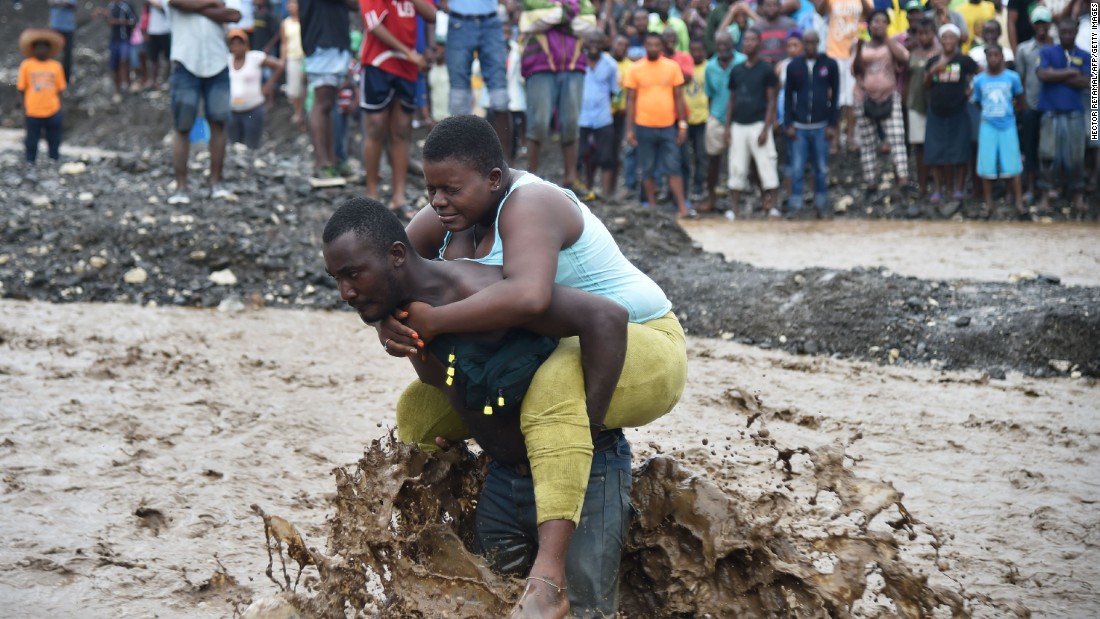 A man carries a woman across a river at Petit Goave where a bridge collapsed during the rains of the Hurricane Matthew. CNN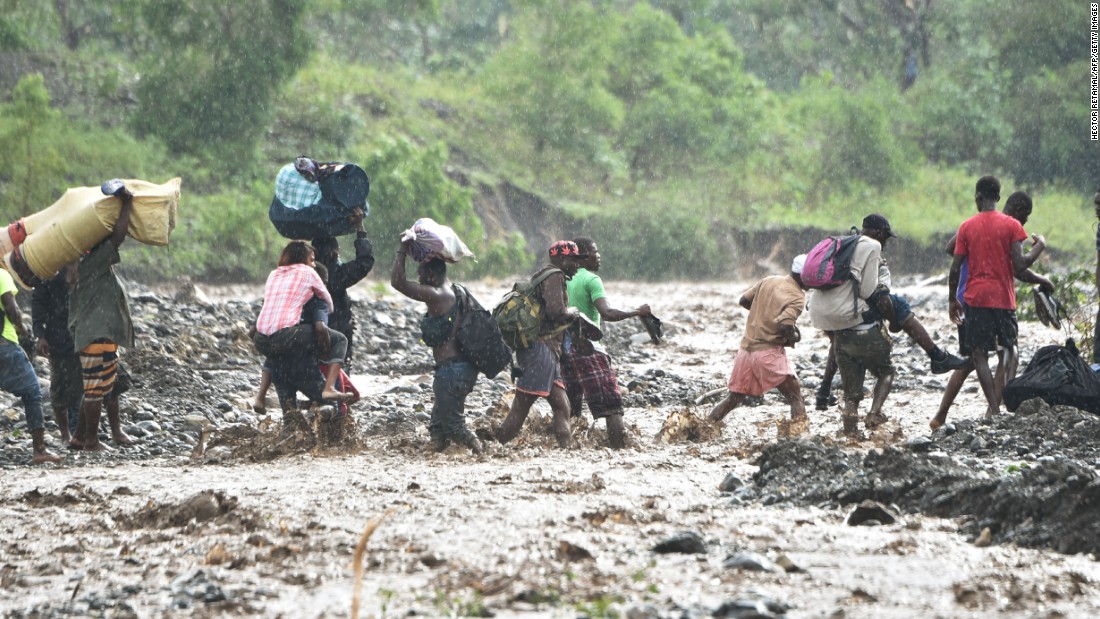 Crossing the river is a dangerous task which many have undertaken since the bridge collapse.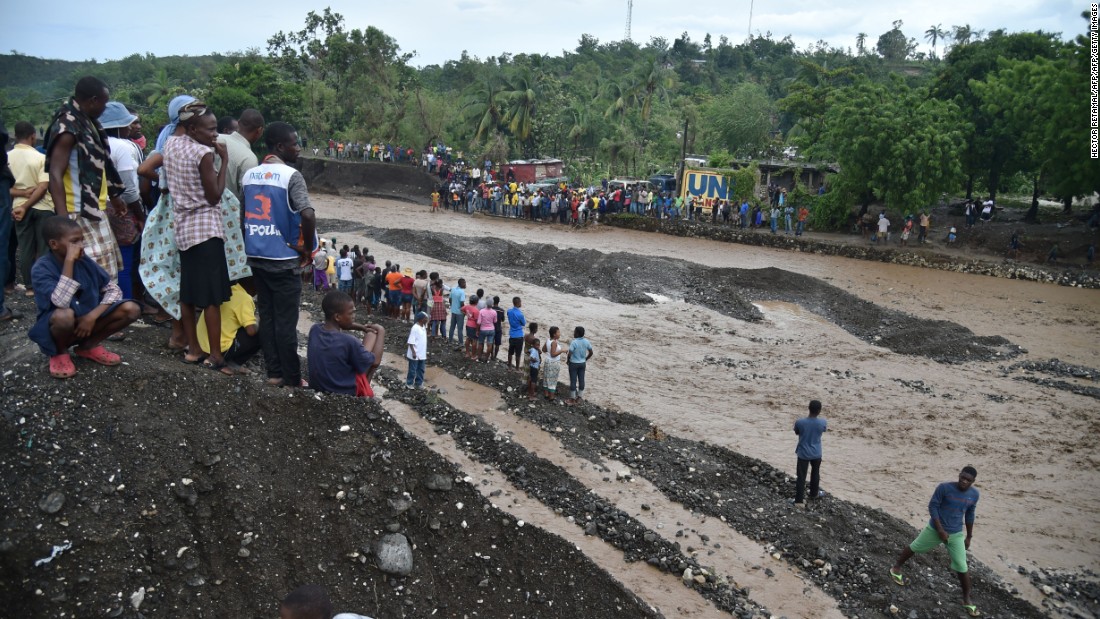 The bridge collapse left thousands stranded and cut supply lines.