A church building has collapsed in Uyo, Akwa Ibom State, Nigeria leaving at least 200 people dead. The Reigners Bible Church was filled to capacity because its pastor was being consecrated as a Bishop, when the tragedy occurred, witnesses said. .
"Pastor Akan Week was being consecrated today so the programme was holding inside the Church when suddenly, the whole building collapsed," one witness said. The witness said the Church was being renovated and upgraded because of the expected high number of guests on Saturday. .
"Many people are buried under the debris as emergency workers continue rescue exercise," he said. Governor Udom Emmanuel was expected to attend the occasion, but, sources said he was not at the church when it collapsed. .
The Governor of Akwa Ibom State, Mr. Udom Emmanuel, narrowly escaped death on Saturday as the building of Reigners' Bible Church Int'l Inc, along Uyo Village Road, Uyo, the state capital, collapsed during service.
See Graphic Photos Below courtesy of Nigeria Gossip Mill.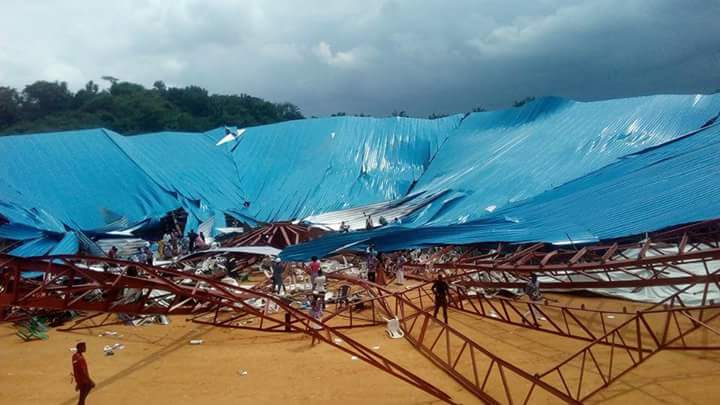 The incident left about 200 worshippers dead. Sources said it took the efforts of the governor's security officers to whisk him away to safety. He was said to have sustained a minor injury.
The governor was in the church attending the ordination of the church's Presiding Pastor, Bishop Elect Akan Weeks, when the building gave way few minutes before offering period.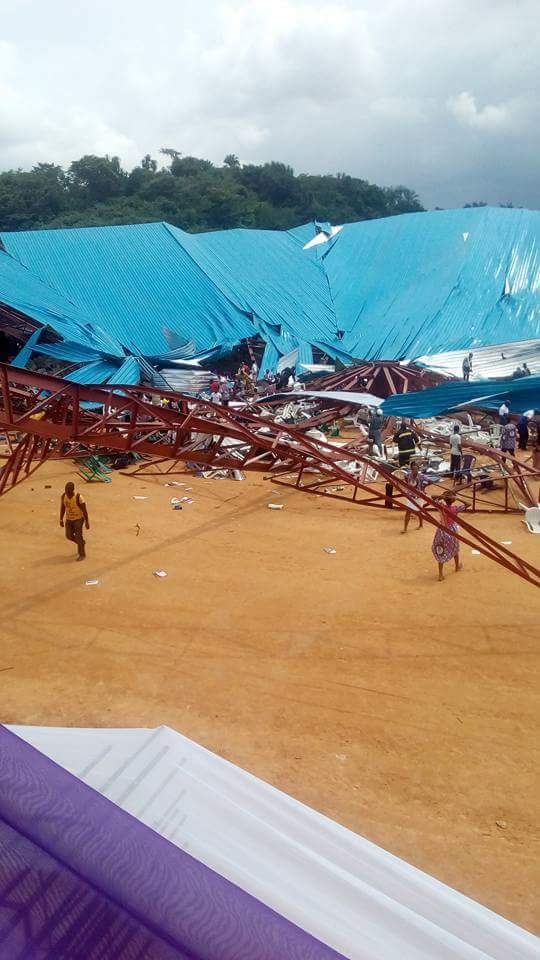 One of the aides, who rescued the governor, was said to have died at a nearby hospital where he was rushed to.
A security officer, who did not want to be named, said many dignitaries who accompanied the governor to the church also died.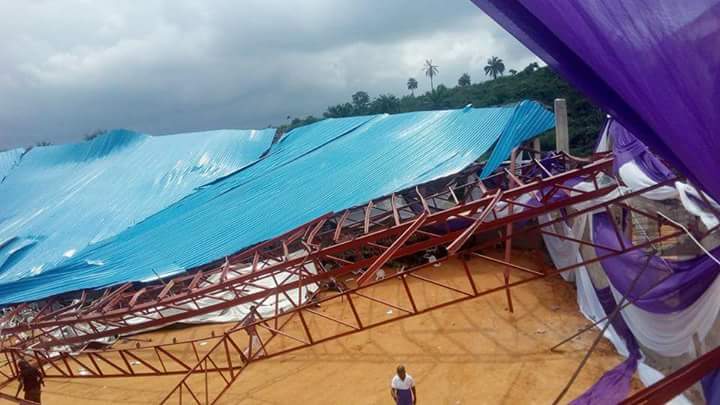 It was gathered that construction works on a section where the ordination held were rushed because of Saturday's event. The church has an estimated 10,000-seater capacity. Two cranes belonging to construction giant, Julius Berger, were used to clear the debris.